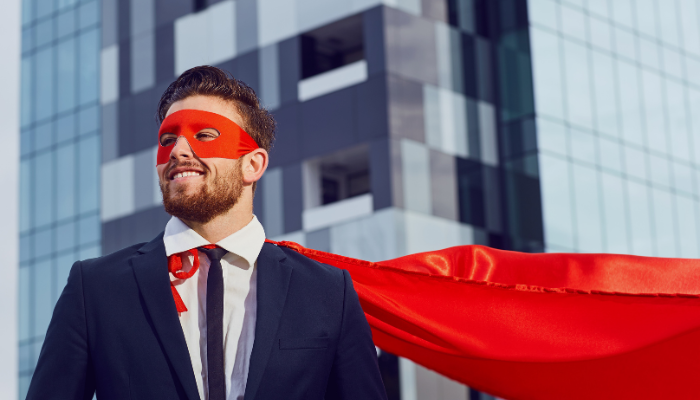 Unleashing the Super Agent: Harnessing Technology and Process Improvements for Contact Center Excellence
May 16, 2023 Comment off
In an era of rapid digital transformation, contact centers find themselves in the midst of a veritable sea of tools, platforms, and services promising to elevate agent performance and customer satisfaction. But amid this plethora of options, what truly aids in creating the "Super Agent"? This article aims to delve into the technologies and processes that are truly shaping the future of contact centers, striking the delicate balance between automation and human customer engagement, and fueling the journey to sales victory.
Reducing Costs and Enhancing Efficiency without Sacrificing Human Interaction
One of the fundamental challenges facing contact centers is reducing operational costs and increasing efficiency while maintaining the irreplaceable warmth and understanding of human interaction. The answer lies in blending cutting-edge technology with the unique human touch.
Implementing intelligent automation tools, such as Robotic Process Automation (RPA) and Artificial Intelligence (AI), can streamline repetitive tasks, freeing up agents to focus on complex issues requiring human empathy and judgment.
AI-driven chatbots, for instance, can handle routine customer queries effectively, ensuring that only complex issues are escalated to human agents. This not only boosts efficiency but also allows agents to focus on tasks that deliver higher value to customers, thereby enhancing the customer experience without eliminating the essential human element.
Improving Agent Experience to Boost Retention
Creating a conducive environment for agents is a key aspect of boosting retention. Technologies like cloud-based contact center solutions provide agents with the flexibility to work from anywhere, promoting work-life balance. On the other hand, AI-based sentiment analysis tools can monitor agent-customer interactions, providing real-time feedback to help agents improve their communication and performance.
Moreover, gamification platforms can be leveraged to create a more engaging and motivating work environment. These platforms turn performance metrics into competitive games, providing rewards and recognition for achieving key KPIs. This approach not only enhances agent engagement but also drives them to continually improve their performance, leading to a higher retention rate.
Replicating and Multiplying Successful Agents
Creating a 'Super Agent' is not a one-off process. To ensure consistent excellence across the board, contact centers need to replicate and multiply their successful agents. This involves identifying key traits and behaviors of high-performing agents and instilling them in others.
Advanced analytics and machine learning tools can help in this process. They can analyze various factors such as call durations, customer feedback, and resolution times to identify patterns and traits associated with successful agents.
Furthermore, AI-based coaching tools can personalize training programs based on these insights, helping to cultivate these traits in other agents. This ensures a consistent level of service across the contact center, further improving customer satisfaction and loyalty.
The Evolution of the Industry through Automation
Automation is not just about reducing manual labor; it's about evolution. It's about transforming the industry to meet the rising expectations of today's tech-savvy customers.
Automated self-service portals, for instance, empower customers to resolve simple issues themselves, reducing the workload on agents and improving customer satisfaction. Meanwhile, AI-based predictive analytics tools can anticipate customer needs based on their previous interactions, enabling proactive customer service.
While automation holds immense potential, it's essential to remember that it should complement, not replace, human agents. The future of the contact center industry lies in finding the right blend of automation and human interaction, creating a hybrid model that delivers the best of both worlds.
In conclusion, creating the 'Super Agent' requires a multi-pronged approach, blending advanced technologies with process improvements. Only by striking this balance can contact centers truly deliver exceptional customer experiences, drive agent satisfaction, and ultimately win the sales game in today's multi-channel communication world.